Essential accessories for modern heating control!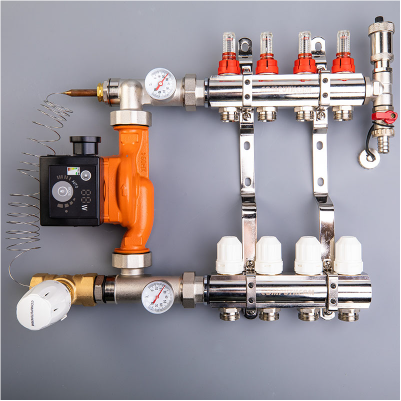 A wide range of manifolds, related pipe fittings and other accessories for state-of-the-art heating control that contribute to reliable operation and favorable energy consumption.
Built-in control valves and thermometers help to set the required heating water temperature.
The built-in temperature limiting valve prevents the heating water from being overheated.
The fittings help to fill, drain, vent and clean the heating network.
See the Fittings Installation Guide for more information.
Details of the products can be found in the Declaration of Performance.