Control the temperature of your home with ease!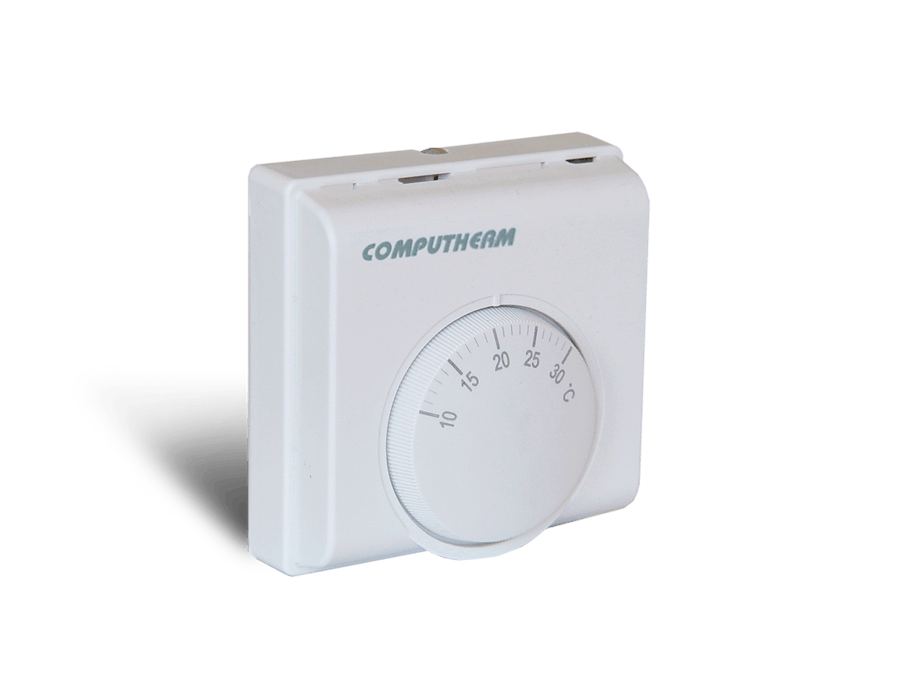 COMPUTHERM mechanical thermostats are primarily recommended for places where ease of use and reliability are important factors. 
It is recommended to mount the thermostat at a height of approximately 1.5 m on the wall of a room that is regularly frequented so that it is oriented in the direction of the natural ventilation of the room, yet not exposed to draught or extreme heat (e.g. sunlight, refrigerator, chimney, etc.).  If you use radiator valves with thermostatic heads in your apartment, replace the thermostatic head of the radiator valve with a manual control knob in the room where you intend to mount the thermostat. Otherwise, the thermostatic head may disrupt the temperature regulation of the apartment. 
The operation of mechanical thermostats requires no auxiliary power supply therefore there is no need to replace the batteries.  
These basic devices are highly popular due to their low price and ease of use.